THE TERRORFYING SAND CREATURE
Pictures Donated by:
Guyver_Loard
_____________________________________________________________
GARGOYLE GANG GENERAL OF THE WEEK: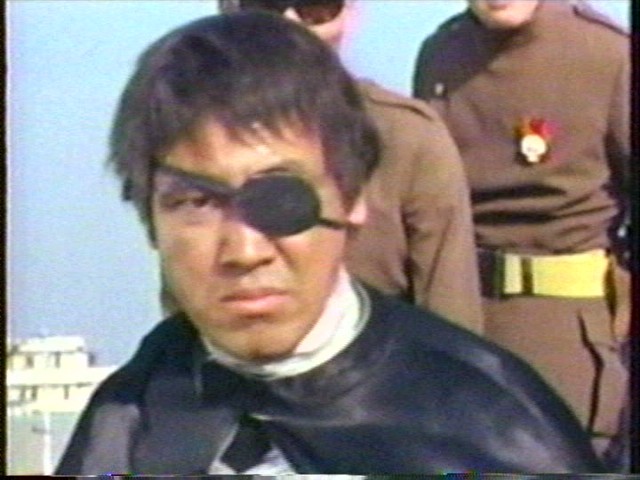 HARLIQUIN
_____________________________________________________________
THE PLOT:
A artic unicorn base is mysteriously destroyed. Buried under a ton of sand, Johnny and Jerry is sent to search for clues and survivors but find neither.

The trail leads to Harliquin and his new monster the Sand Draculon, the base was just a test, the main objective is to destroy Toyko under a million tons of sand, unless Unicorn can stop the underground menace.
THE OPINION:
I was a tiny bit disappointed with this episode. I am not sure weather that they reused Dracolon from episode 1, except he swims through sand and not water or the fact you don't get a look at him until the end. Either way, this is not my favorite episode.
THE BREAKDOWN:
STORY 4.0
DUBBING 8.0
SAND DRACOLON 2.0
BATTLE 9.5
HARLIQUIN 10.0
OVERALL FOR EPISODE 11: 5.0