X-7: A MYSTERIOUS ENEMY AGENT
_____________________________________________________________
GARGOYLE GANG GENERAL OF THE WEEK: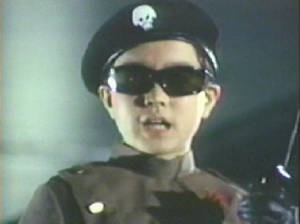 X-7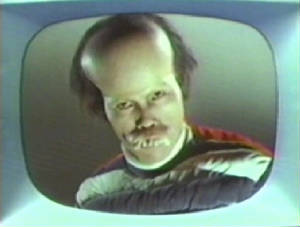 FANGAR
_____________________________________________________________
THE PLOT:
A new metal with more explosive power then uranium is discovered. A new metal that Gargoyle would love to get their greedy hands on. So with the help of the mysterous agent X-7 and the Iron Claw. The scientist researching the new metal is kidnapped.

Fearing Johnny will be next victim of X-7 and is put under gaurd by Jerry. A new student comes to Johnny's class and invites him to a birthday party, but it's a trap. Can Jerry rescue Johnny or is X-7 unstoppable?
THE OPINION:
This part of the series was kind of cheap, first they re-hashed the Gargoyle Vine, now the Gigiantic Claw. Just painted red. But at least he used the missiles on the back of the hand.
THE BREAKDOWN:
STORY 9.5
DUBBING 10.0
IRON CLAW 9.5
BATTLE 10.0
FANGAR 10.0
X-7 10.0


OVERALL FOR EPISODE 18:
9.0