CLEOPAT, A RENAGADE ROBOT
_____________________________________________________________
GARGOYLE GANG GENERAL OF THE WEEK: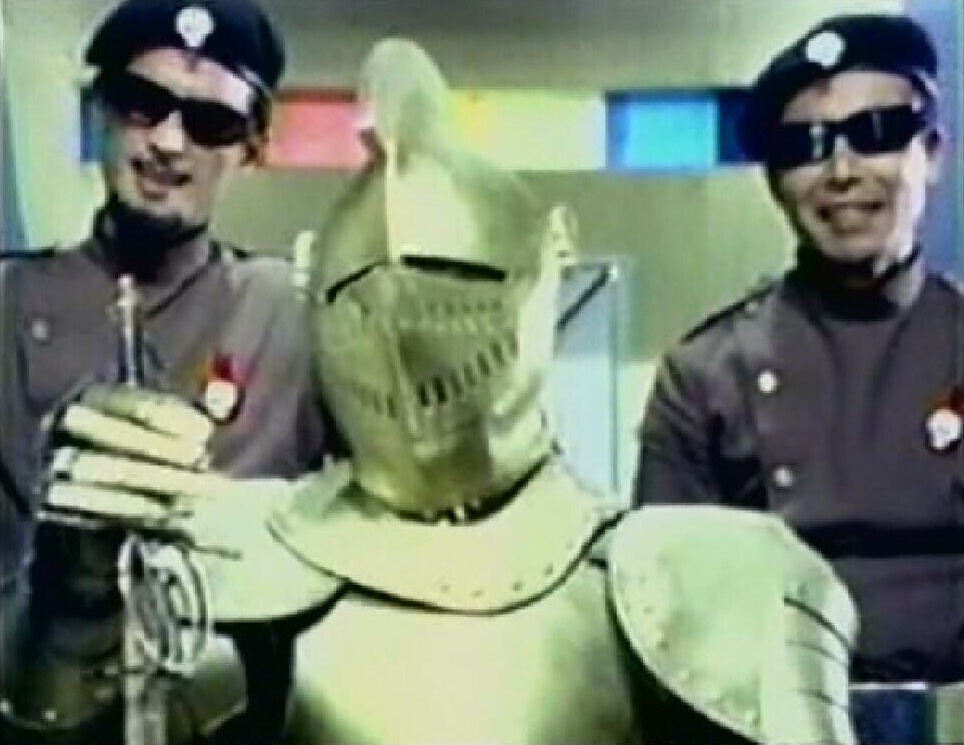 GOLDEN GNAUGHT
_____________________________________________________________
THE PLOT:
A forign country wants to build it's own Giant Robot in order to defend them from any Gargoyle Gang attack. The Japanes government agrees and is given all blueprints. So Cleopat was built.

But for some reason despite the fact they followed the blueprints in every detail, Cleopat never moves. Golden Gnaught takes advantage of this and uses Tenticlon to steal Cleopat in the hope to fix the problem.

Johnny and Robot is sent to find Cleopat, but it was a trap, when Robot attack Cleopat to destroy it, Cleopat's special abilty threw Robot's own attack back at him, destroying his eyes.

Now Golden Gnaught sends Tenticlon to destroy Robot who is litterly fighting blind against the plant menace? Can Robot survive?
THE OPINION:
Even though Cleopat was repainted Giant Robot costume and Tenticlon is reused, this is a powerful episode and it shows character. A powerful feelings that run deep.
THE BREAKDOWN:
STORY 10.0
DUBBING 10.0
TENTICLON 9.5
CLEOPAT 9.5
BATTLE 10.0
GOLDEN GNAUGHT 10.0
OVERALL FOR EPISODE 22:
9.0