THE GARGOYLE VINE, A SPACE PLANT
_____________________________________________________________

GARGOYLE GANG GENERALS OF THE WEEK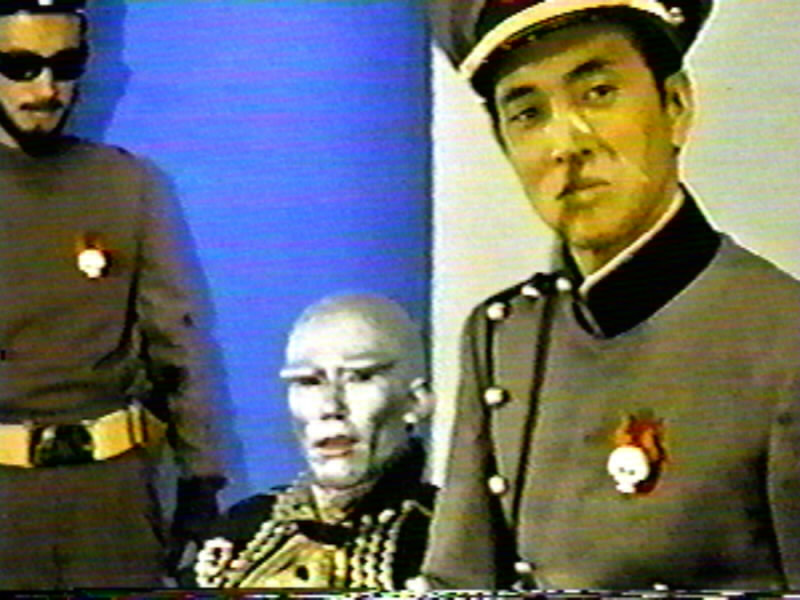 _____________________________________________________________

DR. BONTANIST AND COMMANDER SPIDER
THE PLOT:
Guillotine kidnaps a top-notch botanist to help plant the Gargoyle Vine, a particularly hardy variety native to his home planet. This is no garden-variety creeper, though!

Sprouting as tall as Jack's beanstalk, this monster weed literally walks over cities, leaving a trail of death and destruction! "Look out Giant Robot!"

Even our mega-mechanical hero becomes entangled in its branches.
THE OPINION:
I liked this episode, the Gargoyle Vine is one of the coolest monsters of the series and I like the evil Dr. Botanist. He is one of my favorite of the baddies.
THE BREAKDOWN
STORY 8.5
DUBBING 7.5
GARGOYLE VINE 9.5
BATTLE 7.0
COMMANDER SPIDER 10.0
DR. BOTONIST 10.0
OVERALL FOR EPISODE 3: 8.0