MONSTER LIGON - TYROX, A STRANGE MONSTER
_____________________________________________________________

GARGOYLE GANG GENERAL OF THE WEEK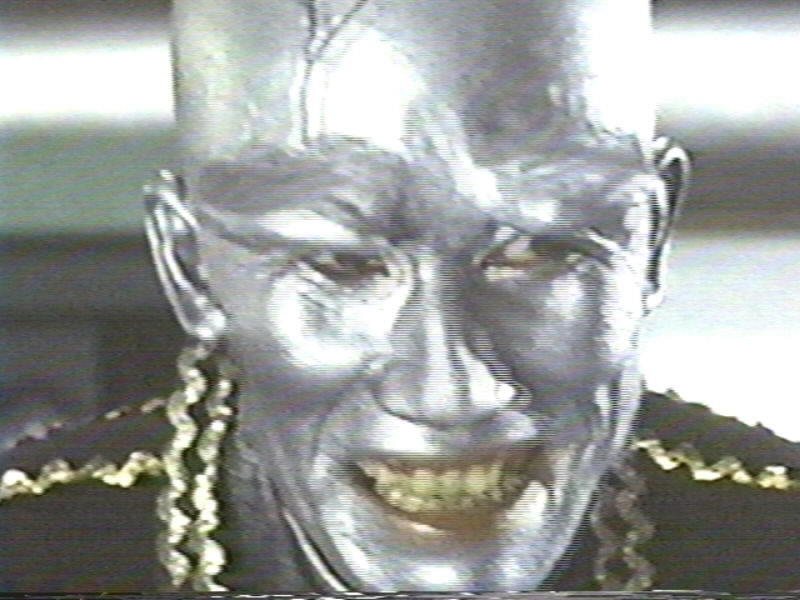 DOCTOR BOTANIST
_____________________________________________________________


THE PLOT:
A gigantic beast has been stomping down refineries and torching oil derricks throughout the Middle East. Unicorn Agents to the rescue! Johnny Sokko discovers that the savage is a mechanized monster controlled by the malevolent Gargoyle Gang, and sneaks on board.

He plants a time bomb and escapes just in time...but the blast fails to cripple the creature. Now it's Giant Robot's turn to try! But can he stop Botanist in a one on one battle to the finish?
THE OPINION:
I liked this episode, the destroying the oil supply to take over the world is a good one and I really enjoy the fight between Giant Robot and Tyrox.
THE BREAKDOWN:
STORY 9.0
DUBBING 8.5
TYROX 8.0
BATTLE 8.0
DR. BOTONIST 10.0
OVERALL FOR EPISODE 4: 8.0